Siew Meng Tan to retire after multi-decade banking career
HSBC today announced the appointment of Lok Yim as Regional Head of Global Private Banking, Asia Pacific. Yim joins HSBC on a designate basis on 1 November and commences formally on 1 January 2024, subject to regulatory approval.
Yim succeeds Siew Meng Tan, who is retiring after an almost forty-year career in banking. Tan has spent two decades at HSBC in senior leadership roles, including the past seven years leading HSBC's Global Private Banking business in Asia Pacific.
During this time, HSBC Global Private Banking has strengthened its foothold in the region by expanding in key growth markets including mainland China, India, Taiwan and Thailand, continuously investing in client services and solutions capabilities in its Hong Kong and Singapore booking centres, deepening its bench strength, and building an industry-leading digital ecosystem for clients. HSBC Global Private Banking was named Best Private Bank in Asia Pacific by Asian Private Banker in 2021 and 2022, in recognition of the quality of its client proposition and successful strategic execution under Tan's leadership. Tan will remain as an advisor to the business until 31 March 2024.
Yim brings close to thirty years of private banking and capital markets experience and a successful track record of leading teams to serve the region's most sophisticated entrepreneurs and ultra-high-net-worth individuals. He joins HSBC from Deutsche Bank where he spent 16 years, most recently as Chief Executive Officer, Hong Kong SAR, having previously spearheaded the bank's Wealth Management and International Private Banking franchises in Asia and Emerging Markets. Yim also held senior roles at Citigroup and earned a Master of Arts degree from the University of Cambridge.
Based in Hong Kong, Yim will report to Annabel Spring, Chief Executive Officer, Global Private Banking and Wealth, on a functional basis, and Kai Zhang, Head of Wealth and Personal Banking, South Asia on an entity basis.
Annabel Spring, Chief Executive Officer of Global Private Banking and Wealth, said: "We are delighted to welcome Lok to the team. He joins us at an exciting time. We have a clear strategy to be the world's leading wealth manager and global private bank for Asian and international clients and entrepreneurs. Our build-out in Asia – an epicentre of wealth creation and investment opportunity – is key to this ambition. Lok's proven experience in mobilising and leading teams to deliver one-bank solutions for entrepreneurial clients will enable us to accelerate the delivery of our strategy in Asia.
We would also like to thank Siew Meng for her tremendous contribution. Siew Meng is a role model leader whose positive impact will continue to be felt throughout the organisation. She leaves HSBC Global Private Banking stronger than ever and energised for growth in Asia. We wish Siew Meng the very best in her retirement."
HSBC Global Private Banking ranks among Asia's largest private banks1 with an extensive regional footprint. As at the end of June 2023, HSBC Global Private Banking's Asia invested assets totalled USD151 billion – an increase of 10 per cent year-on-year driven by robust net new invested inflows including USD13 billion in the first six months of 2023.
ends / more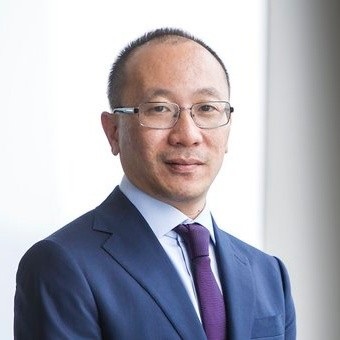 Media enquiries to:
Venus Tsang +852 97879013 venus.y.t.tsang@hsbc.com.hk

Note to Editors

1 Asian Private Banker Asia 2022 Private Banking AUM league table ↩
The Hongkong and Shanghai Banking Corporation Limited
The Hongkong and Shanghai Banking Corporation Limited is the founding member of the HSBC Group. HSBC serves customers worldwide from offices in 62 countries and territories. With assets of USD3,041 billion at 30 June 2023, HSBC is one of the world's largest banking and financial services organisations.
ends / all