A full suite of services for your wealth needs
We offer you a choice of investment services and solutions relevant to your business, investments and lifestyle.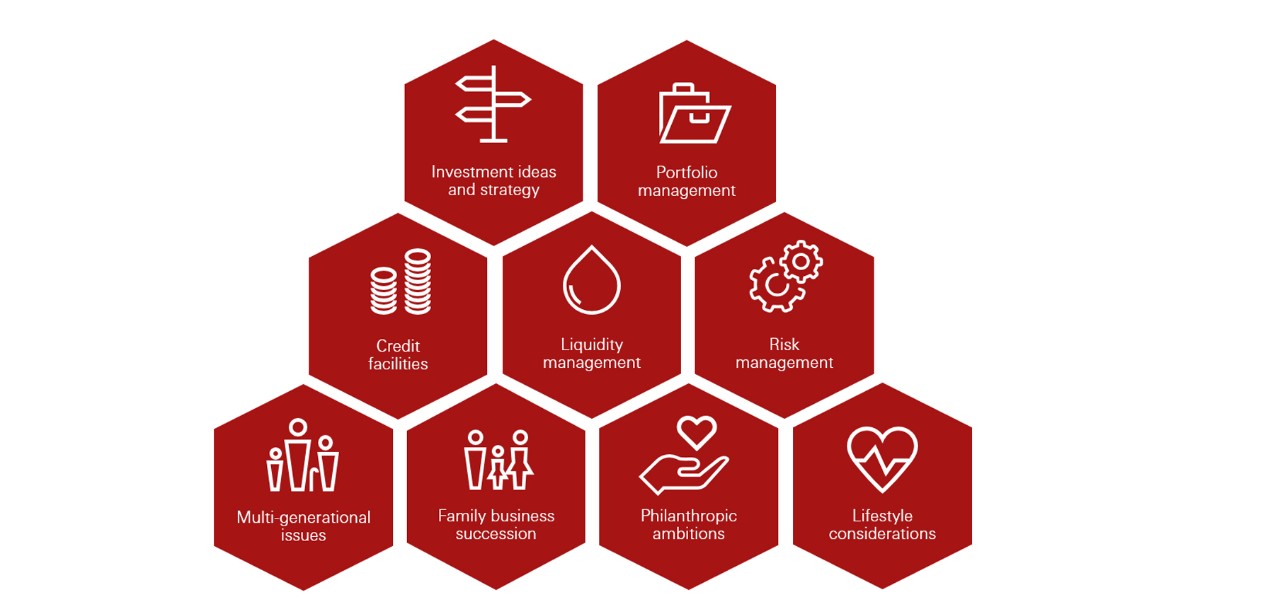 A Specialist Team Dedicated to You
The service we offer is dependent on the level of engagement you decide need from us. We take care to develop a thorough understanding of you, your family, your business, your lifestyle and your ambitions. We can always provide guidance and support tailored precisely to your individual needs. Your Relationship Manager is your dedicated point of contact, who can introduce you to the specialists best equipped to help you build your financial strategy.

Provide expertise advice covering foreign exchange, fixed income, equities, funds, structured products and hedge funds markets

Ultra High Net Worth Solutions Team

Tailor solutions that are asset class agnostic for UHNW clients and provides differentiated investment ideas, customised hedging solutions and innovative financing alternatives

Global Solutions Group Specialists

Give access to non-traditional wealth solutions such as capital markets participation, direct investment opportunities, and sophisticated corporate finance advisory services

Advise complex liquidity and lending requirements and develop strategic financing solutions for you, your family and your business

Wealth Planners

and Advisers

Design and implement structures to manage your wealth now and for generations to come

Drive the end-to-end investment process via top-down market strategy, asset allocation and portfolio construction

We approach each relationship with care and consideration
As your trusted adviser, we harness the capabilities across our Private, Commercial and Global Market Banking services to amplify the impact of your wealth. We tailor our services, solutions and specialist recommendations across three financial pillars:
Wealth Planning
Protecting your wealth for yourself, your family and future generations. We help you shape your legacy.
Financing
Our tailored lending services give you customised borrowing options that can give you more flexibility, helping to protect your wealth and opening up new opportunities for you and your business.