Deposit Accounts
At HSBC Global Private Banking we work closely with you to tailor ways we can grow, manage and preserve your wealth for the future.
We offer deposit accounts in all major currencies and most emerging market currencies. Wherever you are in the world, your deposit account is safe with us. Our wide range of personalised services is tailored to meet the needs of wealthy individuals and their families.
Our services include:
cheque books, narrative statements, direct debits and standing orders
debit and credit cards
domestic and international wire transfers
treasury and foreign exchange services
a variety of deposits for all major currencies including RMB
deposit products
DCIs (deposit instruments linked to an option)
Exclusive privilege benefits tailored to your lifestyle and aspirations
Personal and prioritised service with the highest quality banking standards
For more information about our banking services, talk to your Relationship Manager or enquire about an HSBC Global Private Banking account.
Wherever you are, depend on us for the services you need to effectively manage your finances.
Currency Accounts
The HSBC Currency Account is a no fee, easy-to-manage currency holding account, available in 14 major currencies. It gives you access to your account via online banking, enabling you to manage your finances wherever you are in the world.
The HSBC Currency Accounts can help you with :
Overseas Commitments: online access allows you to make International payments or transfers between your accounts at your convenience (subject to normal scheduled maintenance)
Converting currency when it suits you: manage exchange rate movements and move currency into your HSBC Currency Account when it suits you, giving you greater control and flexibility to manage your foreign currency
Investment Outlook Q3 2023 – Remaking Asia's Future
Watch the video: Investment Outlook Q3 2023 – Remaking Asia's Future
Watch Cheuk Wan Fan, Chief Investment Officer, Asia, discusses our strategic investment themes that focus on our Top Trend of Remaking Asia's Future.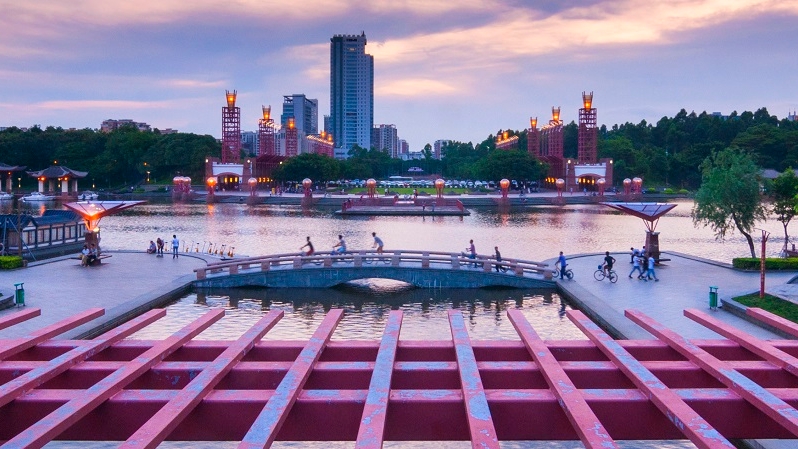 Renminbi internationalisation
China's renminbi (RMB) is the third most-used currency in trade finance. HSBC could help your business make the most of trading in RMB.
You might also be interested in